Our Staff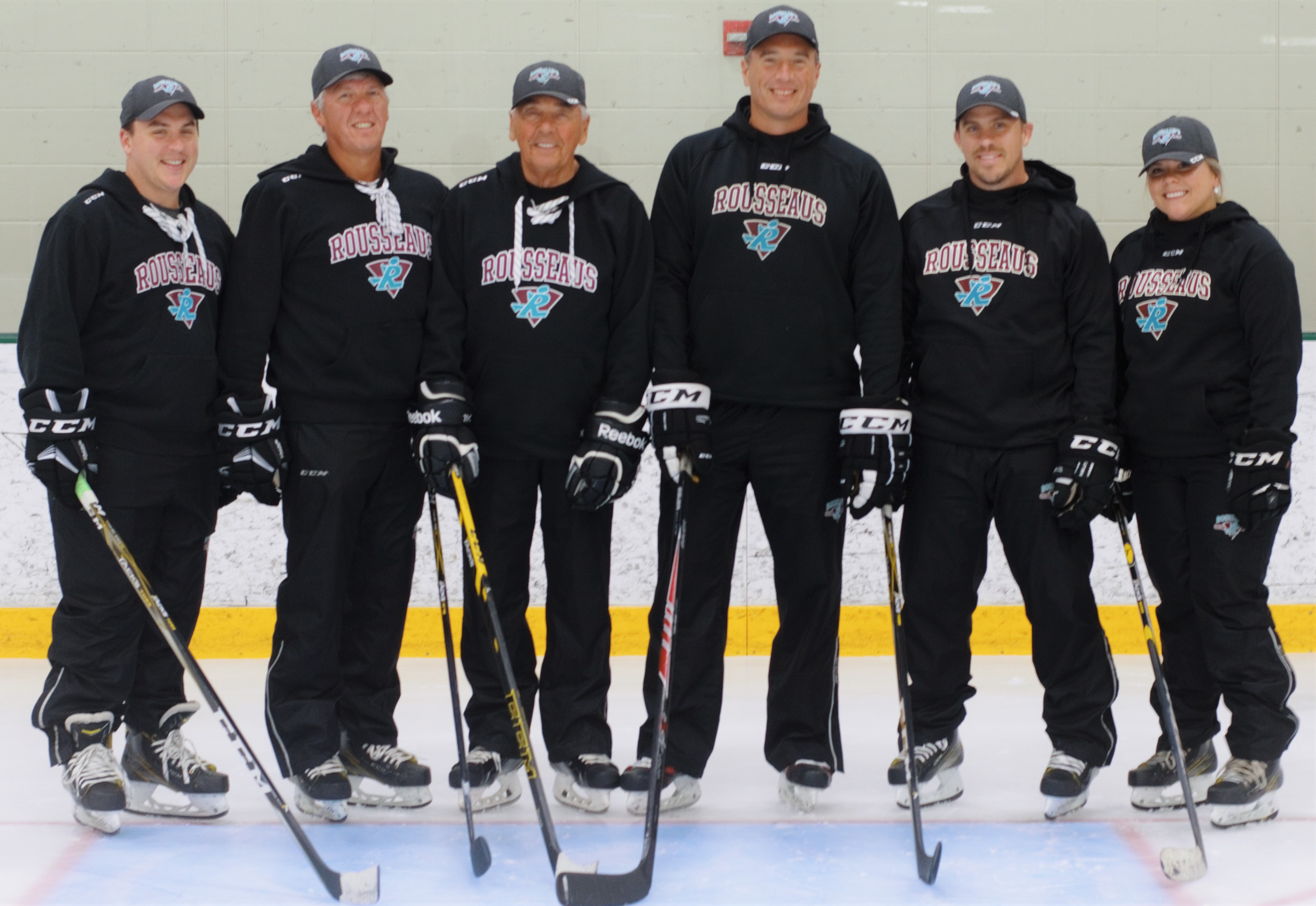 The senior staff at Rousseau's Hockey Clinic includes coach Guy Rousseau, his sons Gary and Scott, his grandchildren Adam, Erik and Lauren and lead goalie instructor John Racine. The family shares tremendous hockey knowledge, vast experience in teaching hockey players, and a demonstrated commitment to helping Maine hockey players improve. The Rousseau family has been conducting their clinic since 1986, revealing their deep understanding of the details involved with proper skating, puck control, and passing skills, but also revealing their methodical and effective approach in sharing this knowledge with players of all ages.

Rousseau's Hockey Clinic also employs a staff of nearly 30 additional instructors and goalie coaches. All instructors are active in youth hockey organizations across the state and all share the Rousseau's passion for the game.

Finally, a number of current and former Rousseau's Hockey Clinic students help balance our staff while serving as counselors. In addition to possessing quality hockey skills, all of our counselors are engaging young men and women who provide our students with an important level of personal attention during clinic sessions. They are all accomplished players in their divisions and support the practice sessions as role models. We are proud to acknowledge that many of our counselors and gone on to play in college. At last count the list includes the following 42 players...
Erik Nadeau - Plymouth State College
Kevin Castonguay - Bowdoin College
Brook Boucher - Bowdoin College
Seth Pelletier - United States Air Force Academy
Scott Hersom - Assumption College
Kevin Osborne - Bentley College
Tony Bifulco - RIT (Rochester Institute of Technology)
Adam Rousseau - St. Michaels College
Kyle Van Dinstee - Plymouth State College
Mike Carmody - New England College
Sara Simard - St. Lawrence University
Zack Pelletier - Ohio State University
Matt Torti - Colgate University
Dan Carpentier - Salvia Regina
Alex Meintel - Harvard University
Jimmy Tselikis - Holy Cross College
Matt Smith - Bowdoin College
Louise Roy - Hamilton College
Ryan Guerin - Hamilton College
Megan Irving - University of Southern Maine
Mary Vaughn - University of Southern Maine
Allie Woods - University of Southern Maine
Jasmine Webber - University of Massachusetts, Boston
Kasey Boucher - Boston University
Teddy Fabian - University of New England
Madeline Lane - Bowdoin College
Ryan Boucher - University of Southern Maine
Derek Kump - Holy Cross College
Matt Delguidice - University of New England
Brian Greene - Castleton State College
Amber Aaskov - Nichols College
Jacki Aaskov - Nichols College
Micah Ehiorobo - Wesleyan University
Mike Chase - University of New England
Katy Massey - University of Maine at Orono
Matt Lee - Geneseo State University
Taylor Landry - University of Maine at Orono
Katherine Pate - University of Vermont
Taylor Fowler - University of New England
Kiana Melvin - Elmira College
Talor Leech - University of Maine
Eliza Beaudin - Emira College
Alex Robert - Trinity College